Sportspeople – Footballers
Tom McCall Smith 1909-1998
By Jen Smith
Tom McCall Smith had graduated from Cumnock Academy Team via Townhead Thistle to Kilmarnock Football Club, then Preston North End.
Tom was born 1909 in Fenwick, Ayrshire and educated at Cumnock Academy, where he was runner-up to the dux medallist and finished his education at Glasgow University. His passion for football was too much an opportunity to miss, so he fulfilled a family tradition in the football world as a professional football player.
Tom's football career was in the schoolboy's football team formed by Mr J S Henderson at Cumnock Academy. In the team, he played outside right. He was later chosen to play right back with Townhead Thistle, a team that was entirely from residents, who lived in Townhead Street, Cumnock where he lived with his parents and family.
In 1928, Tom played for Kilmarnock Football Club and gained his first international cap for Scotland and played centre half for the Scottish team.
In 1934, Tom played for the Scottish team, which toured Canada and the USA. Tom remained with Kilmarnock Football Club for nine seasons until 1936. He was transferred to Preston North End, for £2,850, where two of his uncles, David and James Smith had formerly been playing members.
In 1938, at the Wembley Stadium, Tom captained Preston North End when they won the FA Cup. King George VI presented him with the English FA Cup. Result – Preston North End 1, Huddersfield Town 0 after extra time.
In 1938 Cumnock Town Council gave a civic reception to Tom who had won an international cap.
On 16 May 1942, Tom captained the Civil Defence Team (aka the National Police or Police Athletic Association), who beat the Amateur X1 6 – 2 at Stamford Bridge. He was presented with the Inter-Allied Services Cup by the Queen (Queen Mother). He is the only professional to be presented with cups from both King and Queen.
After leaving football, Tom settled in Preston, Lancashire, with his wife and son. He died in 1998 in Preston.
Archie Glen 1929-1998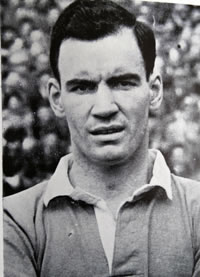 Archie was born in Coalburn and attended Cumnock Academy. He was a Scottish association football player, who played as an wing half for Aberdeen for his whole career. Glen, who made over 200 league appearances for the club, helped Aberdeen win the 1955 league championship and the 1955 Scottish League Cup Final. He also represented the Scotland national football team twice in the 1956 British Home Championship. Glen represented the Scottish League XI seven times between 1954 and 1958.
From Cumnock Academy School Magazine 1954
Aberdeen FC has built a reputation for putting the accent on youth and Archie Glen is a notable example of the success of this policy. A very promising football prospect while at this Academy, this young half-back was noticed by Aberdeen and, to secure his services, the club offered to meet all expenses if he would continue his studies at Aberdeen University – a very generous offer which Archie accepted. Once started, he has never looked back and has been in consideration for International honours. We wish you every success, Archie, and hope to see you playing in a Scottish jersey sometime soon.
Eric Caldow 1934 - 2019
From Cumnock Academy School Magazine 1954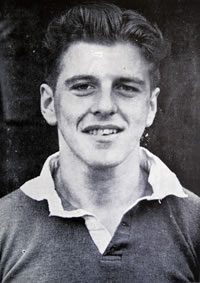 Eric Caldow – professional footballer and Scotland internationalist, was born 14 May 1934 and raised in Skerrington, Cumnock and attended Cumnock Academy. Eric first played for the Cumnock Academy Football Team at right-back. His first Junior Football Team was Muirkirk but he was soon signed by Glasgow Rangers and played for them until 1964.
Eric was capped for Scotland 40 times from 1957 to 1963. His first cap was on 6th April 1957 against England at Wembley in front of a crowd of 97,520 where Scotland lost 2-1. He played for Scotland on the 6th April 1963 against England at Wembley – where he broke his leg. Despite the handicap of only 10 men (no substitutes in those days) Scotland won the game by 2-1 with the two goals coming from Jim Baxter.
Eric received a civic reception in 1961 because of his fame as a Scottish internationalist. He managed Cumnock Juniors for a short time in 1978.
After leaving Rangers Caldow then played for one season with Stirling Albion before moving south to become player-manager of Corby Town in 1967. He returned to his native Ayrshire to become manager of Junior side Hurlford United in 1970 and three years later was appointed manager of Scottish League side Stranraer. Caldow left Stair Park in 1975 and his last involvement with football was as a scout for Queens Park Rangers.
Caldow was inducted to the Scottish Football Hall of Fame in 2007.
He died in 2019.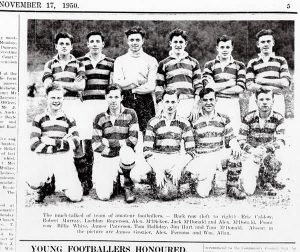 George Burley 1956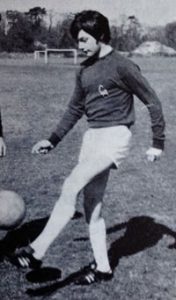 George Burley professional footballer, Scottish internationalist and football manager was born in Cumnock on 3rd June 1956. In 1972 he joined Ipswich Town – making his senior debut in 1973 against Manchester United at Old Trafford, where was given the job of marking George Best. In 1978 he helped Ipswich to upset the odds to defeat Arsenal 1-0 in FA Cup final. In 1981 he played an integral part in Ipswich Town finishing runner-up to Aston Villa in First Division. In total, this polished attacking left-back made more than 500 appearances for Ipswich Town as well as picking up 11 senior caps for Scotland.
In 1985, he headed North to Sunderland, a move that started a mini-tour of Britain. George came South again to join Gillingham, then packed his bags and set off for Scotland and Motherwell in 1989. In 1990 he was appointed player/manager of Ayr United but three years later he moved to Falkirk as a player before returning to Motherwell as player/coach. A year later, he was on his way across the border again – this time to Colchester to become player/manager in June 1994. A fine start at Colchester soon brought him to the attention of Ipswich Town once more, and he resigned at Colchester on December 24th, 1994 before being appointed Ipswich boss four days later.
Under the chairmanship of David Sheepshanks, George built an entertaining young team at Ipswich and in 2000 he took his team into the Premiership. The team finished the season in fifth position, qualifying for the UEFA Cup, thereby returning European football to Ipswich for the first time in 20 years. George was suitably rewarded with the LMA Manager of the Year and Carling Premiership Manager of the Year awards. Unfortunately, their success was not to be repeated the following season and they returned to Division One.
In 2002-3 Season Ipswich won a place in the UEFA Cup through the Fair Play League but George was sacked after poor a poor league performance. He was appointed as interim manager of Derby County on 31st March 2003. He signed a 2-year contract with Derby on 6th May 2003. George was appointed manager of Hearts Football Team in the summer of 2005. He made a sensational start to his first job north of the border by leading Hearts on an unbeaten run of 10 league games to stand top of the Scottish Premier League. George left Hearts on 22nd October 2005 after a disagreement with Romanov – the owner of the team.
George was appointed manager of the Scotland Football Team in January 2008 taking over from Alex. McCleish – who very nearly took the team to the European Championships. George has the task of trying to take the Scotland team to the next Football World Cup.
Craig Burley 1971
Craig Burley born 1971 was born on Friday 24th September 1971 in Ayr. He signed for his first professional football contract on the 1st September 1989 for Chelsea where he had been a trainee. In nearly 8 years at Stamford Bridge he made 111 first team starts. He also broke into the Scotland Under-21 squad, making 7 appearances for the team. It was not just the juniors that he made an impression on. In 1995, whilst still at Chelsea, Craig made his international debut in Hiroshima where the Scots drew 0-0 against Japan. He went on to make 20 senior international appearances whilst at Chelsea before attracting the attention of Celtic.
Celtic paid £2,500,000 pounds for Craig prior to the start of the 1997-98 season where his outstanding performances led to him being awarded the Scottish Player of the Year trophy in his first season. The two years he spent at Parkhead saw Craig in prolific form. He scored a total of 28 goals in 90 games during a spell that saw him play in the UEFA Cup and in the Qualifying rounds of the Champions league. Celtic won the League (for the first time in a decade) and Scottish League Cup during Craig`s first season in Glasgow.
Derby paid £3,000,000 for Craig's services just before the end of 1999. He was appointed club captain before the start of the 2001-2002 campaign, however injury problems prevented him playing for over a year. Craig also played his first international for 18 months – it was to be the last of his 46 senior international appearances as Scotland lost 2-0 against Austria. Released by Derby at the end of the season Burley returned north of the border and signed for Dundee. Craig has recently become a TV pundit.
He is the nephew of former Scotland manager George Burley.
Thomas Skinner Baird 1911-1994
One of several footballing brother, Thomas Skinner Baird was born in Lugar in 1911. He played for St Mirren 1933-37.
Billy Bongo Smith 1942-2021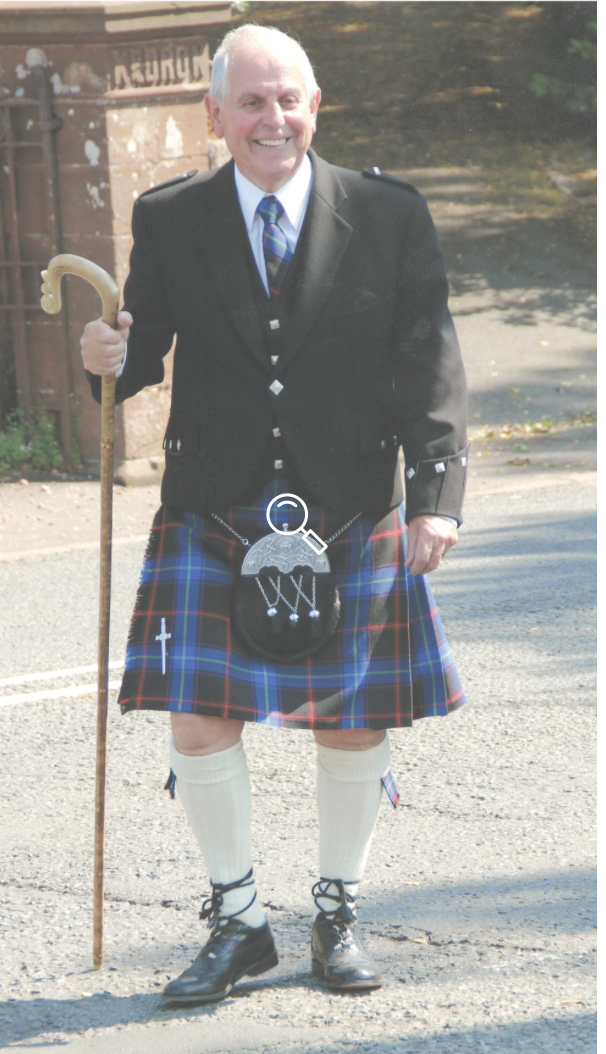 Born in Lugar parish on 12th October 1942, he was a professional footballer and played for Sheffield United, Preston North End and Cumnock Juniors.
He was janitor at Cumnock Academy for  30 years after his footballing career ended.
In 2006 he was awarded the MBE in the Queen's birthday honours.
He died on  8th December 2021
Matt Gilmour aka Duncan McTavish
Stage name Duncan McTavish
Born Cumnock 1932 Died Canada 2011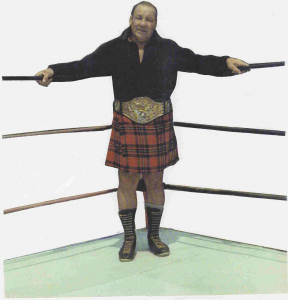 Make a gift to preserve Cumnock's history
If you feel that you would like to donate a money gift to CHG to help us continue our research into the people and places of Cumnock