Illustrated Guides to Cumnock
1915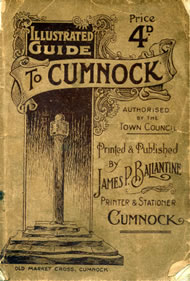 Member Sadie McNair donated this guide printed and published in Cumnock by James P Ballantine who went on to take over ownership of the Cumnock Chronicle the following year. The guide had the approval of the Burgh of Cumnock and Holmhead and contains many photographs of Cumnock, advertisements for local business, description of the town and may local walks.
The 25mb PDF Guide can be downloaded HERE
1950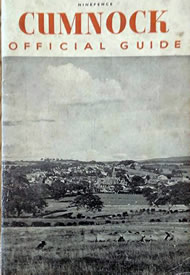 Thanks to James Samson for photographing his copy of Cumnock Official Guide from c1950. Filled with info, photos and adverts.
Download the pdf HERE and have a read!
1973
A View of Cumnock By Joy Tucker
Filled with info, a map and photos.
Joy was a journalist and columnist for the Glasgow Herald. She was also the wife of Dr Tucker, the local doctor – many will still remember them both.
Download HERE
Membership to The Cumnock History Group is open to anyone with an interest in the history and heritage of Cumnock and its inhabitants.