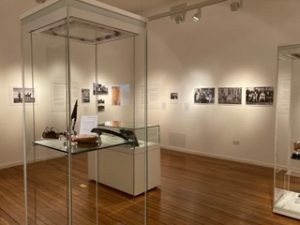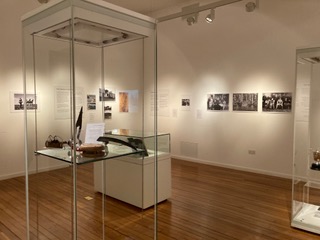 Our Exhibition run in the Baird Institute is over after a successful 4 months, but you can still see most of it including the slide show at Ayrshire Food Hub café at Crossroads, Wednesdays- Sundays and enjoy some lovely home cooking baking.
Make a gift to preserve Cumnock's history
If you feel that you would like to donate a money gift to CHG to help us continue our research into the people and places of Cumnock, click the arrow below.
Link to: CHG Events
Monthly Meetings on the 3rd Thursday of the month  at 7:15 pm in the Barrhill Community Centre, Bank Avenue, Cumnock.
Click for upcoming meeting dates
Membership of The Cumnock History Group is open to anyone with an interest in the history and heritage of Cumnock and its inhabitants.
Cumnock People & Places
Featuring  Cumnock footballer Tom McCall Smith who was the Captain of Preston North End in in 1938 when they won the FA Cup. Jenny Smith tells us about her relation here
Cumnock Men
&

Women who served in WWI
CHG members Kay McMeekin and the late Bobby Grierson have researched many of these soldiers in the Cumnock Soldiers Blog which you can add your own information to.
About CHG
The group emerged as a result of the Memory Bank workshops for Raising the Bar – the archaeological dig focused on the site of the old Tup Inn on Lugar Street earlier this year and run by Northlight Heritage