100th Anniversary Programme of celebrations
On the 10th December 1966 Cumnock celebrated it's centenary of the granting of Police Burgh status to Cumnock in 1866.
There were many events organised throughout the year in celebration of this important anniversary, some of which we highlight below.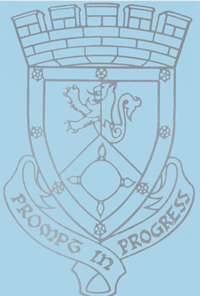 The New History of Cumnock is the history of a town with a life and individuality of its own, but it is also the history of a typical modern industrial burgh. It should therefore appeal, not only to those Ayrshire folk who know Cumnock itself, but also to all who are interested in the social history of modern Scotland.
Civil and religious strife left their mark upon the character of Cumnock. Men and women sought individual liberty to act as their consciences dictated. They sought the means to raise themselves free from the restrictions of their environment and the dictates of others. They sought through the extension of education, through invention and industry and through political action, to build a better life.
Old crafts were replaced by modern industries. Changing economic fortunes form the background to social progress. Here in Cumnock, Keir Hardie worked out his political philosophy. Here other men and women of humble birth pioneered local public services, rebuilt the town and made possible a wider and fuller life for the members of the community.
Dr Strawhorn tells for the first time the real story of a small burgh - the detailed workings of its successive town councils, the everyday life of the people. He tells the story with knowledge, with insight, with appreciation and with humour. It is a story that has yet to be completed, for Cumnock is still Prompt in Progress.